Day 12 of my 30 day drawing challenge: A favorite Outfit.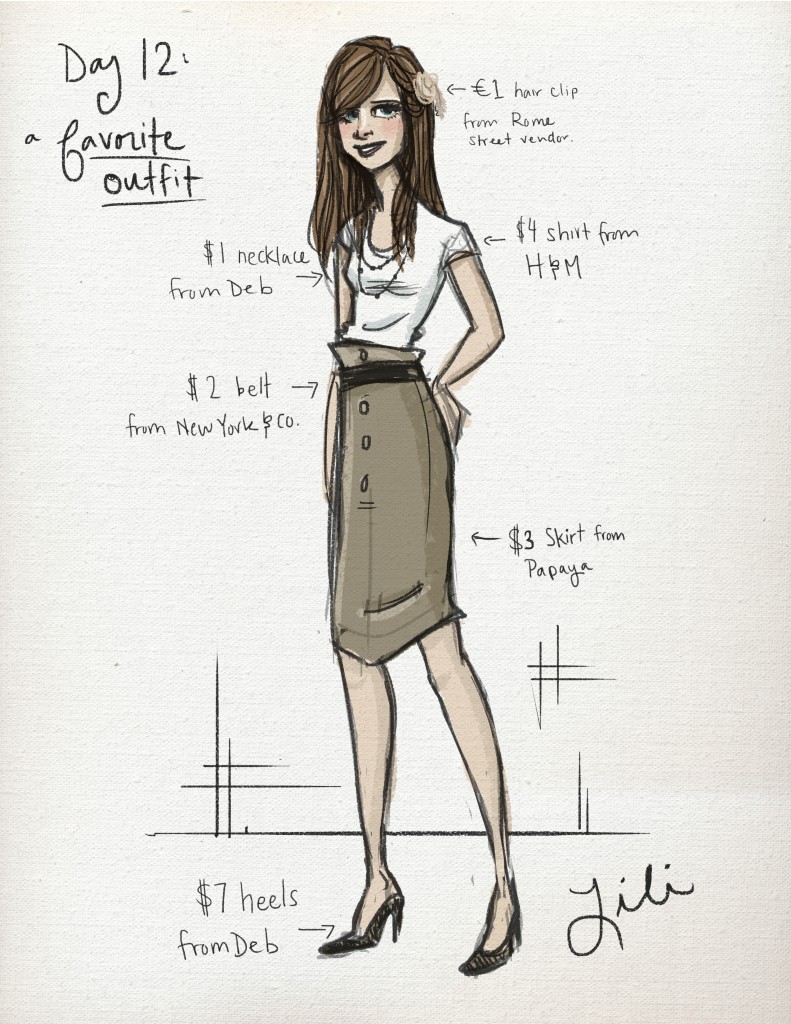 It isn't often that I get to dress up in a skirt and heels, but when I do I enjoy it! I also enjoy a good bargain too. I also have this really weird ability to remember where I bought every article of clothing, and how much it cost.
Anyway, this is a simple outfit, but I love it because it is a good base for dressing up with a nice scarf or coat, or dressing down with some flats and blazer.